California Latino Water Coalition Board Members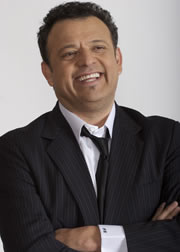 Paul Rodriguez, Chair
The California Latino Water Coalition (CLWC) is chaired by actor and comedian Paul Rodriguez. Paul grew up in California's Central Valley where he learned first hand the economic challenges Latinos experience by working in farm fields with his parents. Paul is strongly rooted in the Latino community, working with civic and educational groups. His main contributions go to H.O.P.E Inc. Paul also contributes to such charitable efforts as Comic Relief, appearing on the HBO's program since its inception. He hosts the annual James Caan Golf Classic to Benefit Impact Treatment Center. Paul was voted one of the most influential Hispanics in America and was awarded the Ruben Salazar Award by the National Council of La Raza.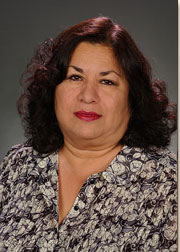 SYLVIA BALLIN, Treasurer
Sylvia Ballin, CLWC Treasurer, and Councilwoman for the City of San Fernando, has represented the City of San Fernando on the Metropolitan Water District of Southern California board since 2007. Before becoming a director, she was a MWD principal administrative analyst in the Facilities Management section. Sylvia retired after 21 years of service. She is a past president of two MWD employee organizations, the Woman's Association for Equal Opportunity and the Hispanic Association. She is a past vice president of the Native American Alaska Native Employees Association and AFSCME Local 1902, Group 12. Sylvia also served as a member of the Sisters of Charity in San Fernando and on the city's Christmas parade committee.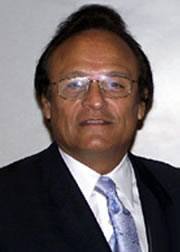 VICTOR LOPEZ, Secretary
Mayor Pro Tem Victor P. Lopez of Orange Cove is the CLWC's Secretary. Elected to the City Council in 1974, he has been Mayor for more than 30 years. Lopez began his career with the Fresno County Economic Opportunities Commission and has long been involved with social services. He previously was a farm worker and marched with Cesar Chavez and the UFW. He formed a non-profit Target 8 Advisory Council (non-profit) that created two local day care centers facilities serving farm workers' children. Lopez chairs the Fresno County Local Agency Formation Commission, Council of Fresno County Governments and Valley Small Business Development Corporation. He was Co-Founder of the Latino Caucus of the League of California Cities.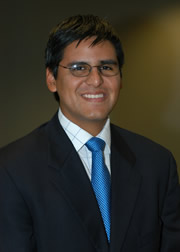 HENRY T. PEREA, Central California Chairman
Henry T. Perea, CLWC Central California Chairman, is a member of the California State Assembly. He was elected to the Fresno City Council in November 2002, becoming the youngest person (at the age of 25) ever elected to this position. He was recently re-elected to serve a second term. He was a candidate for Fresno Mayor in 2008. Governor Schwarzenegger appointed Henry to the California Peace Officer Standards and Training Commission and was named one of "The New Guard" by Fresno Magazine. Henry recently completed the Senior Executives in State and Local Government program at Harvard's John F. Kennedy School of Government.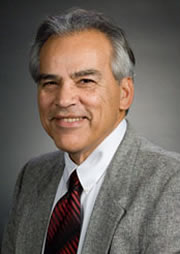 S.R. 'AL' LOPEZ, Southern California Chairman
S. R. "Al" Lopez is a board member of the Western Municipal Water District, a former Director of the Metropolitan Water District of Southern California and Southern California Chairman of the CLWC. He has served on Western's board since January 2001 and has worked to ensure water service to residents of Western's Division 5 (Corona, Lake Hills, Home Gardens, El Cerrito, and a portion of Norco). He also is a former Mayor of the City of Corona and has served on many local civic, community/ governmental boards serving residents in Riverside County. Lopez was honored by Congressman Ken Calvert with a Congressional Record Tribute in 2005 for Public Service.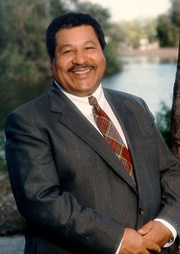 TONY ESTREMERA, Coastal Chairman
Tony Estremera has been a Santa Clara Valley Water District director since 1996. He has a long list of government experience in both appointive and elected positions. They include the Santa Clara County Grand Jury, Santa Clara County Housing Task Force, Valley Medical Center Advisory Board, Santa Clara County Personnel Board, San Jose Municipal Stadium Task Force, Mayor's Committee on Minority Affairs and the San Jose/ Evergreen Community College District Board of Trustees. He is directing attorney for the Legal Aid Society of Santa Clara County, is Coastal Chairman of the CLWC.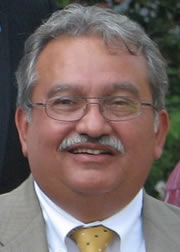 MARIO SANTOYO, Director and Technical Advisor
Mario Santoyo is Assistant General Manager of the Friant Water Authority (FWA), representing 21 CVP Friant Division water districts along the southern San Joaquin Valley's East Side. He has 30 years experience in the water resources field, much of which was acquired by his role as an engineer for the federal government working on major water facilities including those that deal with the Sacramento-San Joaquin Delta and western Sierra surface water reservoirs and conveyance systems. Mario also worked for a private consulting firm specializing in water and wastewater facilities. He is Vice Chair of the Association of California Water Agencies Water Management Committee, a Commissioner on the Fresno County Local Agency Formation Commission, and a director and technical advisor for the California Latino Water Coalition. He is also a member of the Fresno County Water Advisory Board and a former Commissioner for the California State & Parks Recreation Commission.